Thai HI LO is a folk dice game in Thailand. To advent of online casinos, it is no longer limited by time and space, and players can more easily participate and bet on Thai HI LO. At first, people could only play by computer, but with the development of technology, it is now possible to play online gambling games through mobile phones. For those of you who have never played the game before, this article is a good way to get to know the game and how it works.
This is a casino game that uses dice as props. Players must bet by guessing the roll of a die.
And there's not just one dice, there's three.
Therefore, you can hardly predict the outcome. But it's also very challenging, cause you will have an exciting opportunity to judge and calculate if it is correct. As for the game form, it belongs to a Table Game, which is currently one of the hottest games in the Philippines.
How do you play Thai HI LO? This is not different from the well-known
Sic Bo,just tweak the game a little bit,you can play as follows.
HI-LO also known as big and small.
Player bet on Dealer.Before each bet,the Dealer can shake three dices in a covered dish.When all the players finished betting,the Dealer can open the pot and hand out the prize money.The most common bet is the size of the dice(a total of 3 to 10 is called small, 11 to 18 is large, except for three times all same), so it is often called Sic Bo.In addition to the numbers mentioned below, you can also bet ODD and EVEN (the sum of the three numbers),specific three numbers on any three dices,and so on.
– Bet Hi (BIG) = Player wins with a total of 11 or more(three times all same Dealer).
– Bet Lo (SMALL) = Player wins by winning 10 or less(three times all same Dealer).
– Bet single = Player wins by having one of three dice result in Player's wager number
– Bet total = Player wins: the total score of three dice results in the number Player bet
– Bet two dices = Player wins by guessing the combination of two dices (there are 15 combinations such as 1 and 2 wins)
– Bet craps = Player wins by matching two or more of the specified number of dice (like at least two are one crap)
– Bet three dices = Player wins method: three dices are the same, and the specified number of points (such as three dices are called a round one also known as the leopard)
– Bet all = Player winsmethod: Any 'Triples' or 'Alls'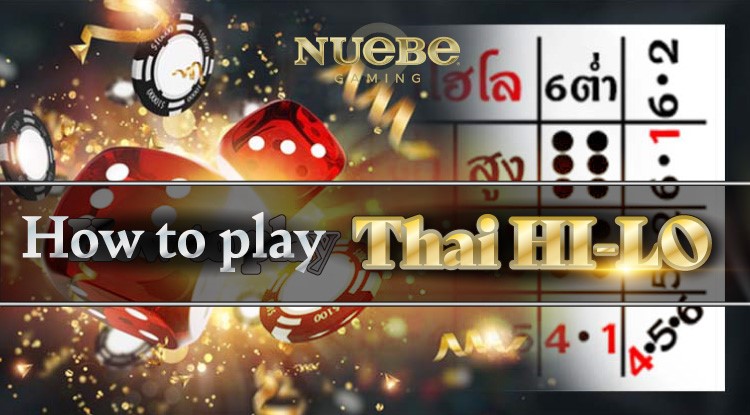 Feature and advantages of Thai HI LO
Thai HI LO is a great game, and has a very interesting cultural background, which makes it appealing to a lot of people.The following is a brief introduction of the features and advantages.
1. Game design is cute cartoon characters.
Many people may be familiar with sic bo games with Live Dealer interaction,but Kingmaker uses AI simulation system to design the screen.Although,there is no real atmosphere for you to experience but the cute cartoon characters will accompany you to play. If you're a fan of anime,you won't be disappointed.
2. There's a lot of predictability.
The game can predict many different outcomes; therefore, you can enjoy more betting fun with the chance to win more prize money.In addition,in each round, more than 1 outcome can be predicted,such as betting HI 11. If all bets are correct,you'll get two types of rewards,but if only one is correct and you still have a profit and no loss,you have to plan ahead to make multiple bets at the same time.
3. Complete the game in seconds and know the result immediately.
Kingmaker's Thai Hi-lo can bet every round very quickly,and know the results immediately,so you don't have to wait a long time.Multiple rounds can be placed within minutes,so you can make money by playing it every day.But gambling is sometimes a matter of luck and I suggest don't get your hopes too high. It's worth to make a little profit every day.
4. high odds.
This game has a high premium rate, you get more money even with the smallest amount of each bet in different odds.Therefore,you should understand the rules of the game and the loss rate beforehand.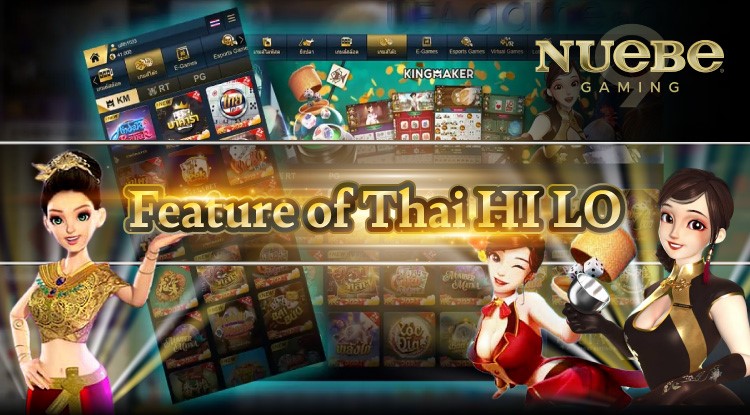 How do you bet to make a lot of money in online casino?
In order to learn how to play Kingmaker's Thai Hi-lo casino online, let our team sincerely recommend Nuebe Gaming, one of the top online casinos in the Philippines.Nuebe Gaming will unlock all casino games if you sign up for it. It's not hard to play Hi-lo at all,all you have to do is place the type of bet you want within 20 seconds.Then wait for Dealer to roll three dices on the game table.You win or lose depending on the number of dice displayed. But not everyone can consistently make money by gambling,cause rolling dice is not just a matter of math,there are many factors involved. What matters is the technique you choose to use.Depending on your ability or expertise, you can choose from several different types of dice bets, each with a different payout rate under the difficulty of the game.Today we have a dice betting model for you to practice.
– Alternate Hi and Lo bets, as there is a 50/50 chance of winning.
– Check historical statistics before placing a bet, and watch 2 or 3 rounds before placing a bet.
– Double down until you win, this is a 100% winning technique, but may be better for players with deep pockets.
– Bet 3 numbers, such as 4-5-6, 5-6, you can use it with any number.