Dream Gaming is the top gambling game supplier in Asia, also famous for live baccarat in the market. The good news is that all games in Dream Gaming are available in online casinos in the Philippines, such as Live Baccarat, Dragon Tiger, Roulette, Sic Bo, etc.
This game supplier is proud to own the best broadcasting equipment and high screen quality, and it makes use of modern technology and a professional team to help the players 24 hours every day. There are several kinds of casino games for you to choose from. Players can also play the games on all devices like computers, tablets, or smartphones. No matter where you are, as long as there is a stable Internet connection, you can have fun and win good lucks in the game.
Live Dealer Casino Game of Dream Gaming
If you love gambling games, don't miss out on Dream Gaming (DG for short). It is not only interesting and exciting, and the gaming category is also diverse.
Today, NueBeVIP sorts out a collection of games that Philippines players would like. Besides being interesting, the following games also have high odds rates among games.
1. Live Baccarat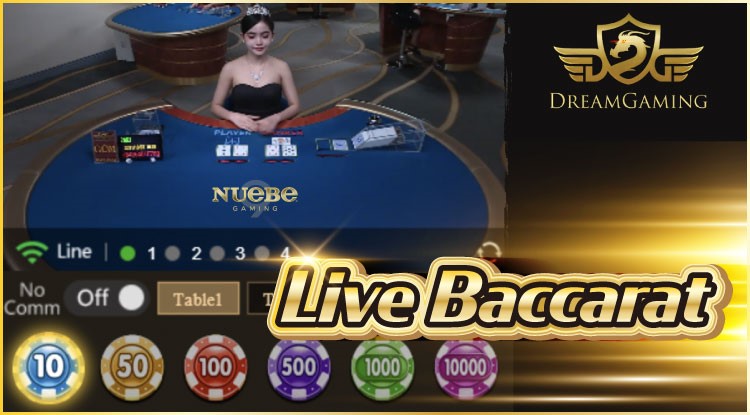 DG is famous for live baccarat, and it has been a popular game in Asia for a long period. Now, it has become a sensation in the Philippines.
There are many halls for players to choose from in DG's Live Baccarat, like FlagShip, Global, Crown, Europe, and Multiplay. Each hall has beautiful dealers from different countries to stay beside you through the games 24 hours a day. The playing method is simple, and the winning rate is also higher than in other games.
2. Dragon Tiger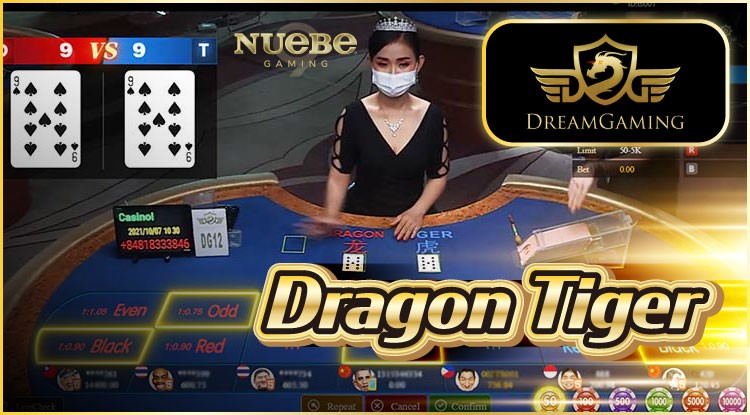 Dragon Tiger is a card game very similar to baccarat. The difference is that baccarat has many betting ways, while the winning of Dragon Tiger depends on only one card. At the same time, it is a game with a fast pace. The draw of the prize is fast, the playing method is easy and simple, so it is a game with popularity.
3. Sic Bo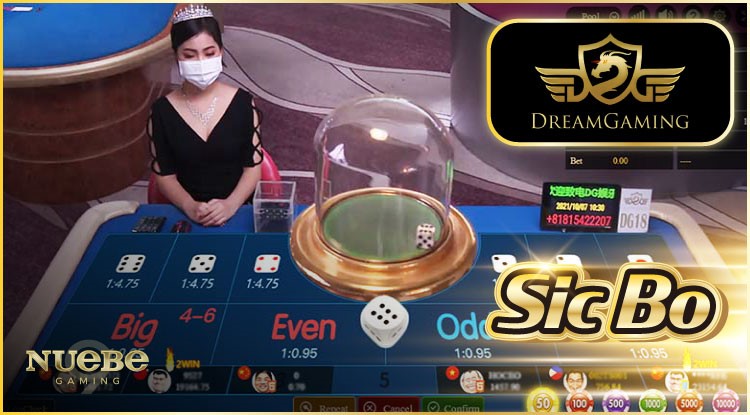 Comparing big and small, Sic Bo is a game played by three dices, which was originated in ancient China. The playing method is simple, while it can be spread into several kinds of betting methods, thus making it a famous and hot game in the Philippines.
4. Roulette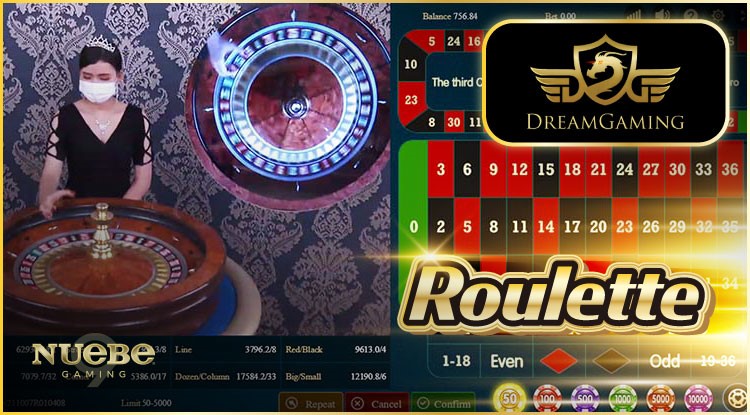 Roulette is a classic gambling game. With its cheerful gaming style and eye-catching prize money, roulette is very popular and indispensable in both real-world and online casinos. The rules of the game are easy. Players just need to bet on which numbers the small ball will fall into. In the betting table, players can choose many betting types.
What are the Charms of Dream Gaming?
What are the specialties that make Dream Gaming stand out from such many competitors?
It is a good question to ask what DG's charms are to make it a supplier praised by over a million players. First of all, DG keeps developing games and other services on their website. In this era that updates the technology so fast, DG comes up with this trend to upgrade its game quality, making its games easier and convenient to be played. There are now more than 100 kinds of games for players to choose from freely, and you can enjoy these games on all devices. No matter they are smart Mobiles, tablets, or Computers, the HTML5 technique makes all things smooth and fast.
Secondly, the game screens are in high quality. DG provides exquisite graphics, including the live game that is broadcast directly from real-world casinos to online casinos, making players excited with the feeling of being there in person.
Lastly, this game supplier gives unlimited hope to players. Its friendliness has won everyone's heart. Even though you only have a little budget, you also have the chance to bet and gain the first prize with such a small amount of money.
The introduction will end here, and it may be hard to believe that your journey will begin with just 1 piso.
Don't hesitate. Just click the button to earn a bundle of money now!